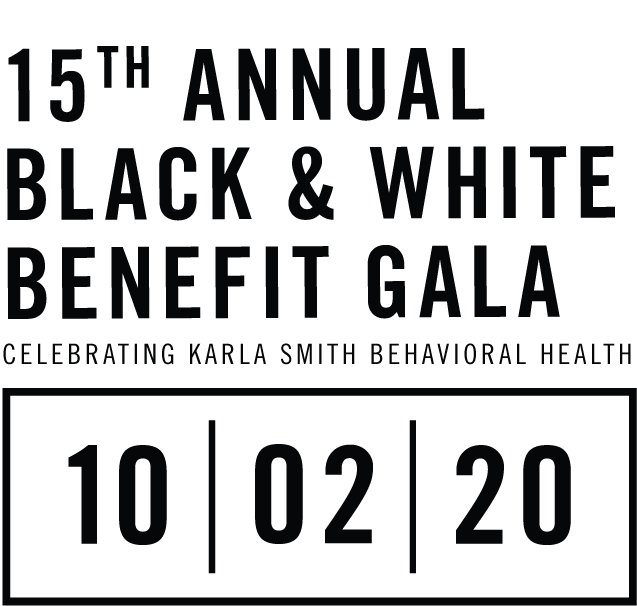 The 15th Annual Karla Smith Behavioral Health Black & White Benefit Gala will take place at NEO on Locust on October 2nd, 2020. Doors open at 6:00 PM. The Gala has become a premier evening of celebrating the miracles and milestones that happen at Karla Smith Behavioral Health.
Over 400 guests attend the event each year helping to raise over $1 million dollars in the past five years to assist in providing vital therapeutic services to families experiencing mental health, substance abuse and suicide. Each year, the event makes a powerful impact both financially and emotionally allowing KSBH to expand its mission to save lives.
This year, we celebrate that at KSBH we are all together helping families from all backgrounds who are bravely working to be their best self and beat the mental health disorder that afflicts them. Join us for our Black & White celebration.
RESTAURANTS
Sign Up To Be A Restaurant at Taste of O'Fallon
Fill out the form to get started!
---
KSBH will provide:
One 8' table with linen and menu board
Paper trays, napkins and forks
Listing on all promo material and KSBH website
Social media promotion from KSBH leading up to & after event
Custom signage at event
Restaurant will provide:
Food samplings for guests. Over 500 expected to attend.
2-3 staff onsite to serve guests (If additional staff desired, please consult with us prior to event.)
Must be set-up and ready for guests by 6:00 pm on day of event.
Alcohol:
If you desire to provide liquor samplings, or include liquor in your display, please contact Emily Smith no later than April 1st to discuss the legal requirements. Failure to make proper prior liquor arrangements will result in the prohibition of serving or displaying any alcohol on the premises.