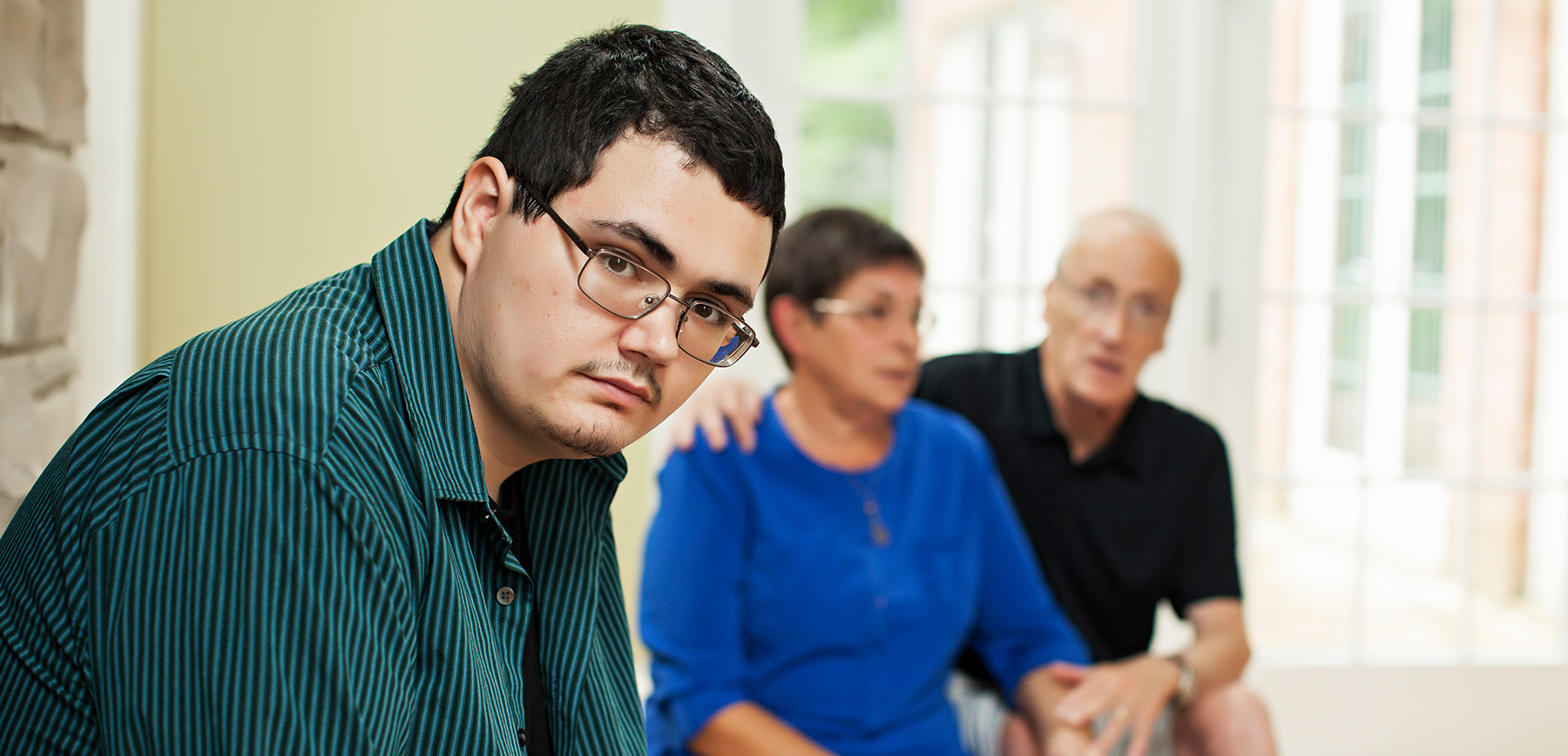 Jonathan, Jim & Doris
---
Jonathan (Jon) is the 23 year-old son of Jim and Doris who are the parents of nine children. Jon and his older brother were adopted by Jim and Doris when they were toddlers. With the support of his parents, Jon has been undergoing treatment for mental health and related behavioral health concerns since he was a child. After multiple diagnoses, Jon was officially diagnosed with Schizoaffective disorder at 21. During the last eighteen months, in an effort to stabilize the depression that was not adequately controlled with medication and therapy, Jon has undergone nearly 30 electroconvulsive therapy treatments (ECT). Jon describes his life in these words: "Reality is something that I feel so detached from. I feel like I don't really connect with anyone. I am alone. But I am me. [This disease] is not my fault. I wish people would accept me." Jon is presently residing at a residential treatment facility. He uses art to help him cope with his fragmented thoughts and emotions and describes art as his "release."
While dealing with the daily struggles of Jon's debilitating illness, lobbying for his disability and medical benefits, and searching for a place for Jon to receive the round the clock supervision he requires, Jim and Doris have fought to keep their family together. As parents, they struggle daily with their fear for Jon's future, and they battle the division that schizoaffective disorder has introduced to their close-knit family.
"OUR GREATEST FEAR IS THAT THERE WILL BE NO ONE TO SUPPORT JON WHEN WE ARE GONE. WE JUST WANT HIM TO BE LOVED."
- JIM & DORIS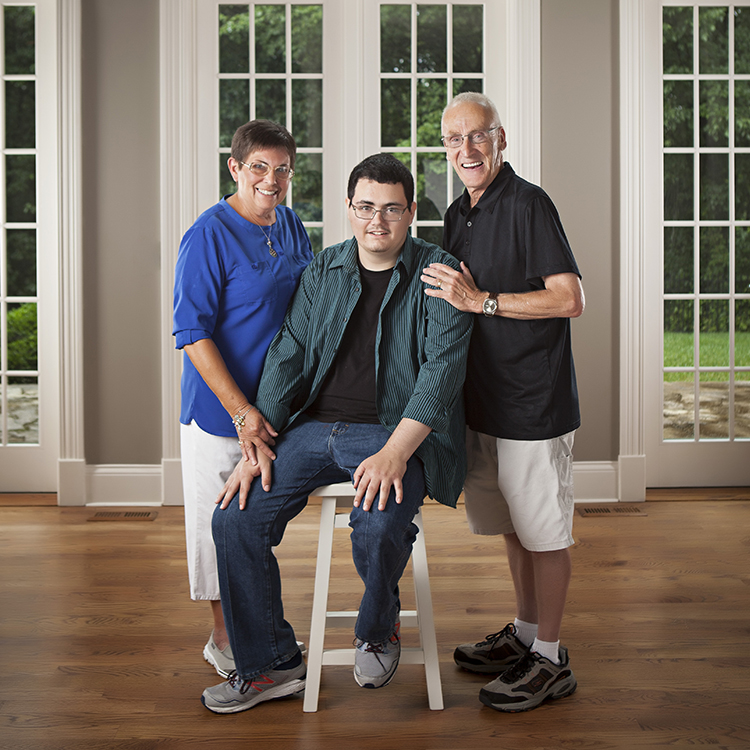 Schizoaffective disorder is a chronic mental health condition characterized primarily by symptoms of schizophrenia, such as hallucinations or delusions, and symptoms of a mood disorder, such as mania and depression.

(National Alliance on Mental Illness)
COPYRIGHT KSF - IMAGES MAY NOT BE REPRODUCED, DUPLICATED, OR PUBLISHED WITHOUT PERMISSION.